About Anderson Taxidermy & Guide Service, Inc.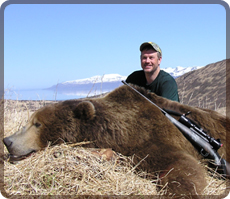 Welcome to TheHuntPro.com. We hope that after you have had an opportunity to view our site, you discover Anderson Taxidermy & Guide Service, Inc., has just what you are seeking.
Anderson Taxidermy was established in 1977 adding Guide Services in 1984. I have personally guided hunts for Brown Bear, Caribou, Dall Sheep, Mountain Goat and Moose as a licensed guide in Alaska. I have also guided hunters throughout North America on all four species of North American sheep, Mule deer and Whitetail deer, Rocky Mountain elk, Tule elk and Roosevelt elk and personally have hunted a variety of species in Asia, Africa and South America.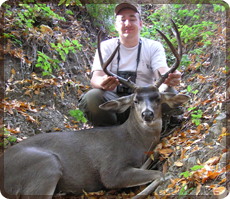 I am personally guiding hunts for Aoudad, Blacktail Deer, Boar, Desert Bighorn Sheep, Sambar Deer, Turkey, Tule Elk, and Varmints in California, Whitetail Deer and exotics in Texas, Coues Deer and Javalina in Mexico. I also am very active guiding in Alaska, specifically for Brown Bear.
We hope that you have found what you are looking for and this will be the first place you visit for guided hunts, taxidermy or any of your hunting needs in the future. Rosemary and I will do our best to update these pages regularly. Pictured under the hunting tab you will be able to view many of my hunters with their trophies taken in various locations. You may even recognize their mounts under completed taxidermy.
Whether you are looking for a hunt or a taxidermist, you have come to the right place in seeking the services of Anderson Taxidermy & Guide Services, Inc. Please contact us so we may provide assistance for your future hunting and taxidermy needs. I welcome your questions, and look forward to providing any of my services to you.
Sincerely,
Don Anderson